Our nation's capital is quite the tourist destination — and for good reason. There's so much to see and do here. If you're moving to Washington, D.C., and want to feel like a local, these are the things and places you need to know to fake it until you make it. On the other hand, if you've lived here for ages but feel like between work and home, you never get to see the city anymore, use this guide as a refresher. Let it take you back through the city you love to call home.

There's so much to do and see in DC. It's hard to know where to start. Find out your favorite haunts, get to know the major attractions, and discover the best neighborhoods for a night out on the town. Everything is waiting for your right here in the city. It's time to dive in.
Dine in Georgetown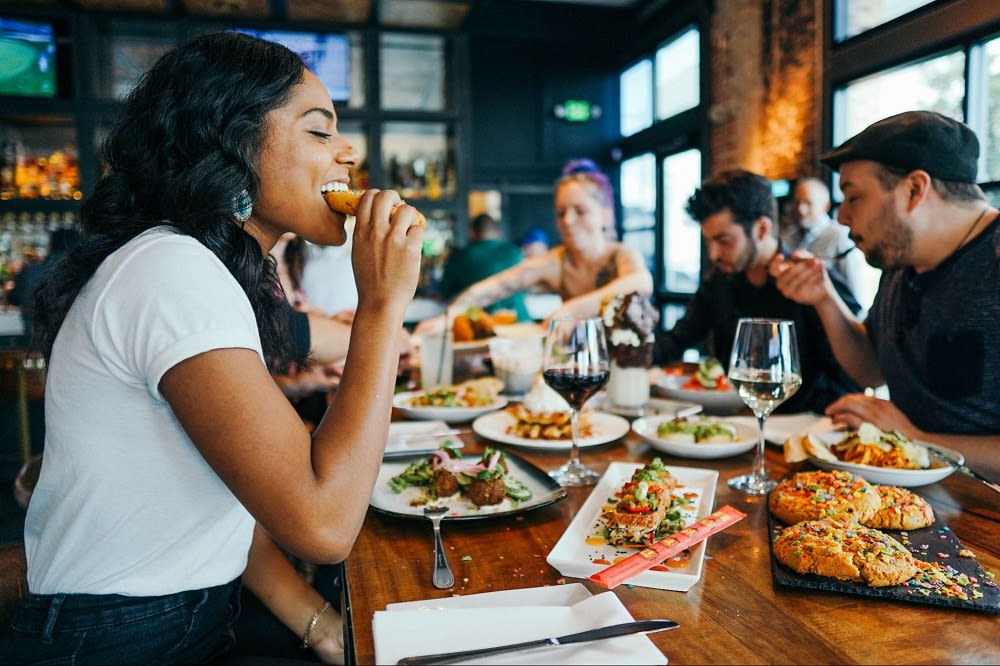 Photo courtesy of Unsplash

If you know one neighborhood in the area, it's likely Georgetown. This is the most popular and one of the most historic parts of the city. You can check out 18th-century architecture before heading out for a day of shopping. When you tire of pursuing the boutiques, you'll find an endless array of restaurants, cafes, bars, and lounges enticing you to try them. Come nighttime, these historic streets come to life with music spilling out from clubs as people pour out of one bar and into the next. While this is a city built on serious business, there comes a time for everyone to let their hair down.

Living in Washington, D.C., means exploring the streets on foot, and in Georgetown, sometimes those streets are cobblestone roads. The architecture here is iconic, with famous sights like Old Stone House attracting tourists and locals to marvel at its age and design. Many historic streets made these centuries-old structures, creating an ever-evolving gallery of architecture and history to explore any day of the week.
Dupont Circle
You'll soon find historical neighborhoods are a dime a dozen in the old town. While some are more popular than others, they each offer a certain level of charm. Dupont Circle is the best place for a Sunday brunch. Just make sure to get a reservation or prepare yourself to wait.

When you've finished dining, there's nothing better to accent the beautiful history of DC than wandering through one of the city's many galleries. Dupont Circle is the perfect place to spend the day marveling at incredible art collections. Whatever you do, you cannot miss the 1921 Society at The Phillips Collection.
DC metro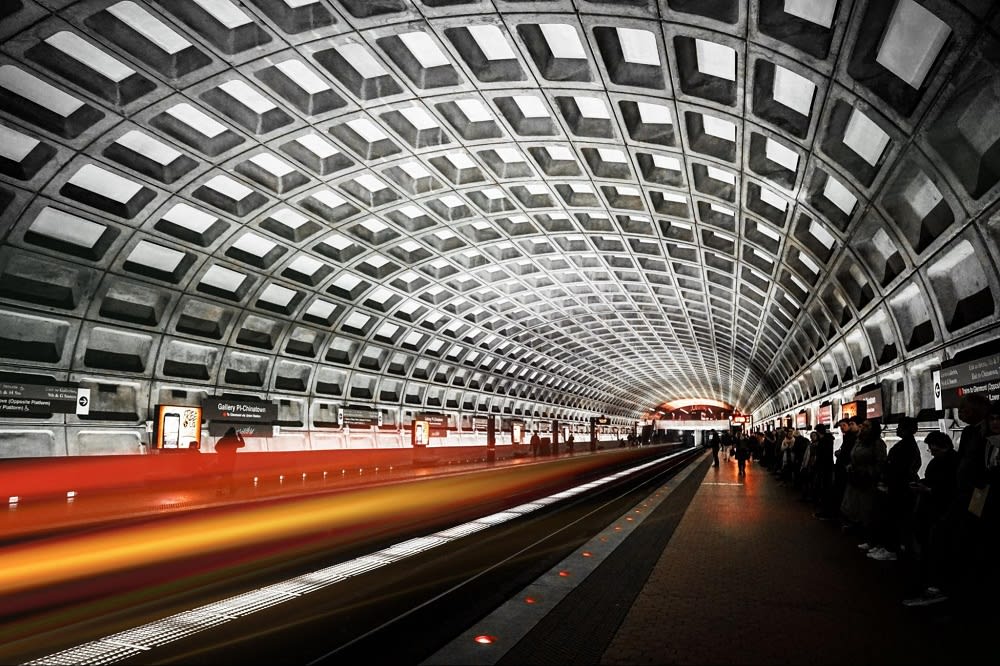 Photo courtesy of Unsplash

While technically not a thing to do, it's something to love about DC. Dramatically finished terminals connecting you from here and there create a current of tunnels beneath the city. Rush from one place to the next along these lines, but first, spend some time getting to know them. Marvel at the historical and grandiose structures of some terminals while noting the simplicity of others. Memorize which stops have easy food access and which routes are the quickest through town.

This is a city built for walking and public transit, so skip the excessive traffic and give the DC Metro a try. You may find yourself surprised by the ease of travel it allows.
Don't skip the museums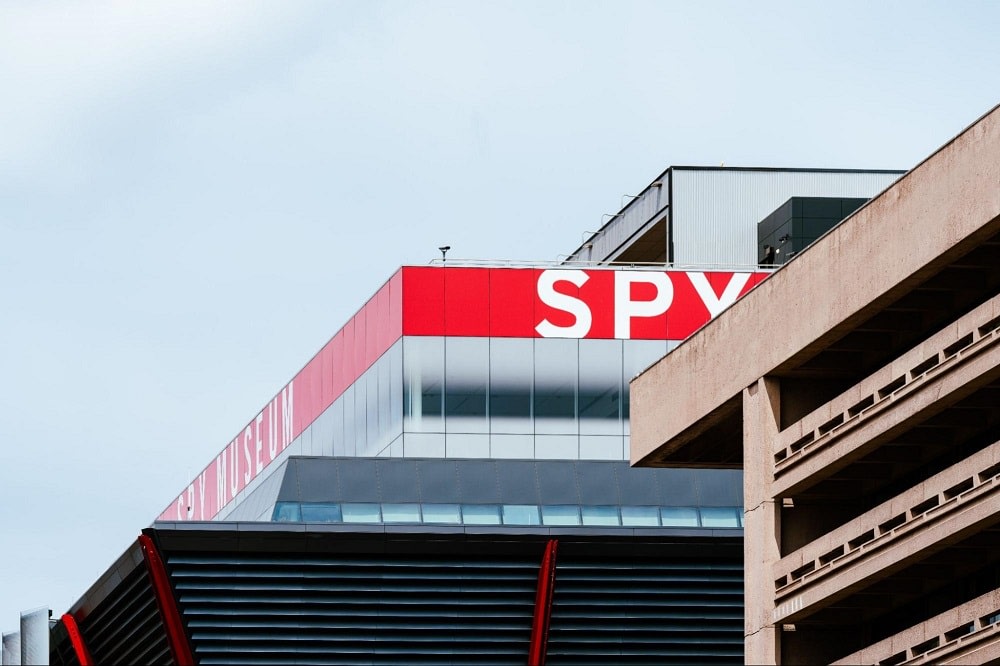 Photo courtesy of Unsplash

In DC, there's always an exhibit to experience. Before catching up on all the current ones, you'll want to get to know the city's museums. From the almost endless museums of the Smithsonian Institution to the International Spy Museum, there's a place to explore every subject.
The Wharf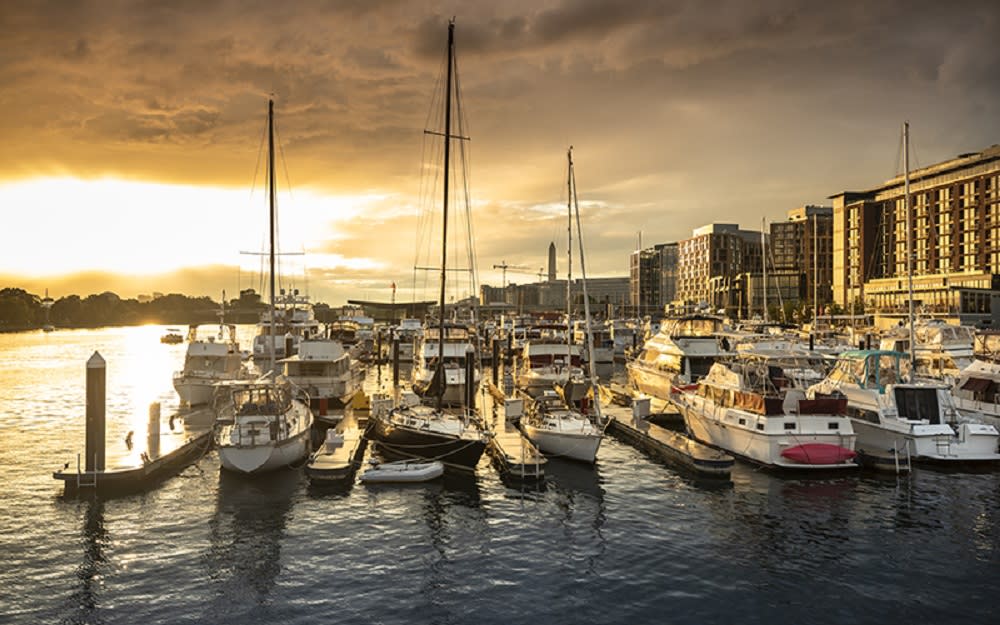 Photo courtesy of Shutterstock

Quickly stealing the limelight from Georgetown, The Wharf on the river is a must-see spot. The proximity to the Navy yard gives a front-row view of the impressive fleet of ships. It's not all Navy-yard, though. There are picturesque river views, quaint spots to sit, and of course, a bustling scene of hip eateries and entertainment.

The Wharf's restaurant scene is quickly eclipsing Georgetown with a long line of new openings keeping locals busy trying to keep up. The Anthem offers waterfront views with live music playing most nights of the week. It's the perfect place for a great night out or a sunset stroll. The Wharf has it all.
Meridian Hill Park
If you're wondering where locals go for a more casual or relaxed day, it's time to check out Meridian Hill Park. Here, you'll find the more laid-back side of DC, where the local uniform isn't perfectly tailored suits. Instead, sit amongst your peers in sundresses and blue jeans as you soak in the sun and enjoy a weekend picnic. Here, the business of the city calms for a moment, and the bounties of nature spread before your eyes. It's not a place of excitement or the hippest bar in town, but you'll find great people and a delightfully relaxed time at Meridian Hill Park. Watch as locals chase the sun in the springtime, willing the chill to leave the air.
See the monuments at least once
If you're moving to Washington, D.C., you likely have some sort of feeling about the monuments that make this city so famous. While it's true that they're the hub of traffic and soon a place you'll try to avoid, you can't get to know DC without getting to know them first. From Lincoln to Jefferson, the Capitol to the White House, see the incredible places signifying the infrastructure of our government's growth. These sights are the cornerstone of our country's history and the significant landmarks around the city. Getting around the city means knowing where they are, even if it's just taking a route that doesn't go by them!

You now know how to explore DC like a local. It's time to find your home here. Working with an experienced agent with expertise in the DC area is crucial to your search. Coast to Coast Real Estate and Investments is a team of dedicated agents ready to make your dream a reality. Their commitment to excellence and customer satisfaction assures you will experience the best care while locking in the best home. Reach out today.

*Header photo courtesy of Unsplash