From the moment you arrive in San Diego, it's clear that this is a special place. With its perfect year-round weather, stunning beaches, and friendly people, it's no wonder San Diego is known as "America's Finest City." But there's more to this Southern California gem than meets the eye.

San Diego is a large city with a small-town feel, offering residents a truly unique lifestyle. Thanks to a booming economy and stellar appreciation rates, San Diego is one of the hottest housing markets in the country. If you're thinking of buying a home in San Diego, now is the time to do it. The real estate market in San Diego is as strong as ever. Here are just a few of the reasons to move to San Diego.
Have interest rates peaked?
From Q1 to Q4 2022, the mortgage interest rates in the U.S. more than doubled from around
3.22 % to 7.30%
. At the beginning of Q4, interest rates appeared to peak, with rates holding steady and an indication of decreasing a little.
Although no one can accurately predict what rates will be in 2023, based on the current trends, rates will likely decrease further but not to the numbers seen in 2021 or early 2022. It is estimated the best rates will be in the first part of 2023 and no lower than 5.4%.
The increase in mortgage rates, in turn, causes a rise in mortgage payments. This is enough to deter some homebuyers from entering the market. But as no one can predict the future, waiting to buy comes with its own set of risks. Fewer buyers in the mix reduce competition to a degree, but an affluent home in a beautiful neighborhood will still see multiple offers on the table.
Inflation is tied to the increase in interest rates in 2022 and heading into the next year. For potential buyers that are on the fence, buying a home is the best way to hedge against inflation.
The San Diego housing supply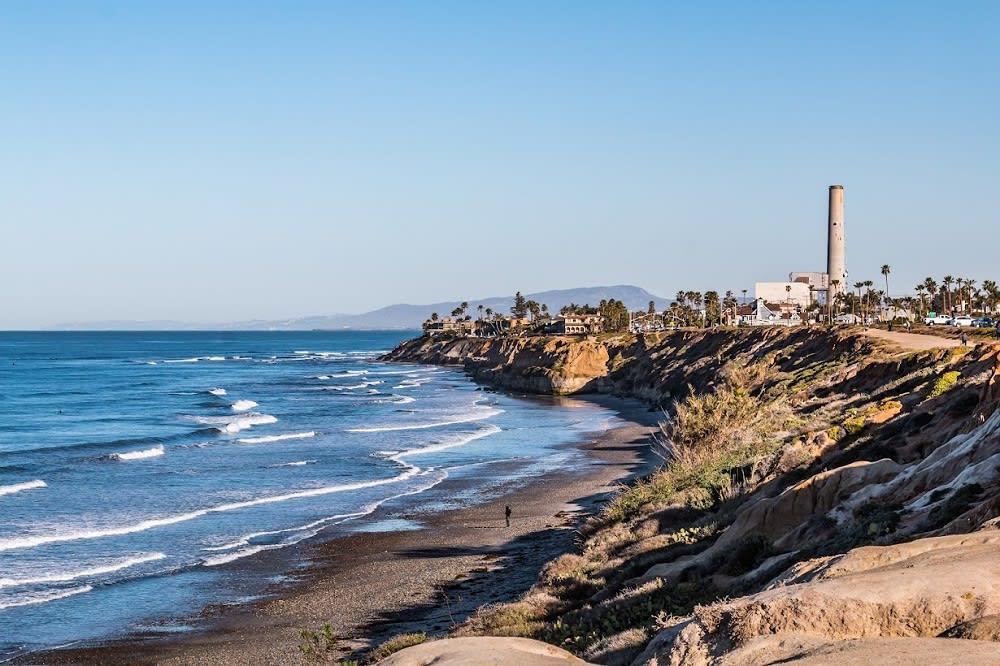 The inventory of homes has been notoriously low in San Diego but even more so during the past few years. When the building of new homes came to a halt in 2020, demand had already surpassed supply. The balance between supply and demand only worsened as the building of new homes was on pause. Building has since resumed but not at a pace to sustain the number of homebuyers wanting to purchase their dream home.

Inventory is expected to improve heading into 2023, but not at a speed to match those searching for a home. When you take into account the low inventory and one of the best climates in the country to live in, this demand will spur home values to rise.

As with any coastal community, the amount of new housing is limited as there isn't enough space between the dreamy Pacific Ocean, rolling hills, and mountains, prompting a premium on luxurious homes. When you do see a home you love, don't hesitate to put in an offer in a rather competitive market, as no one can predict with certainty where rates will be in 2023. Buy now and begin accruing appreciation instead of standing on the sidelines.
Are we entering a seller's or buyer's market?
Over the last two years, San Diego has seen a substantial increase in home values accruing large amounts of appreciation for homeowners. And as with the rest of the country, it has been a seller's market and is expected to continue into 2023, just not as robust. The good news for buyers is that they will now see a little more negotiation power even though sellers will remain in control, evening out the imbalance between sellers and buyers we have seen in 2021 and 2022.
Why San Diego's location matters
Even though select markets across the country are cooling off, many are still experiencing an increase in home prices, with San Diego at the top of the list. San Diego has seen above-average growth in the past two years compared to similar metro areas, largely due to its location. With proximity to the beach, mountains, and near-perfect weather all year, this city will draw homebuyers despite what may be happening at a country level.

Locals can take advantage of keeping active with hiking, surfing, cycling, tennis, and more in any given month. The laid-back atmosphere of coastal living, mixed with an abundance of luxury homes, makes the San Diego housing market a highly desirable place to reside.

For several decades, San Diego has remained a strong market, with homes experiencing healthy appreciation. The city is predicted to exhibit a robust appreciation moving into 2023, but at a slower rate than in 2021 and 2022.
The weather is perfect
San Diego is famous for its beautiful weather, and it's no wonder—the average temperature is a comfortable 70 degrees. And even though it's located so close to the desert, San Diego rarely gets extreme temperatures. You can enjoy all your outdoor activities year-round in this wonderful city.
There's something for everyone
No matter what your interests are, you'll find your niche in San Diego. From world-class museums and theaters to professional sports teams and outdoor adventure, there's always something to do in this vibrant city.
The food is out of this world
If you love good food, you'll feel right at home in San Diego. The city has amazing restaurants serving everything from fresh seafood to the best authentic Mexican cuisine. And don't forget about the beer and wine. With over 50 wineries and over 150 breweries located in the county, you can enjoy a different glass every night of the week.
The beaches are breathtaking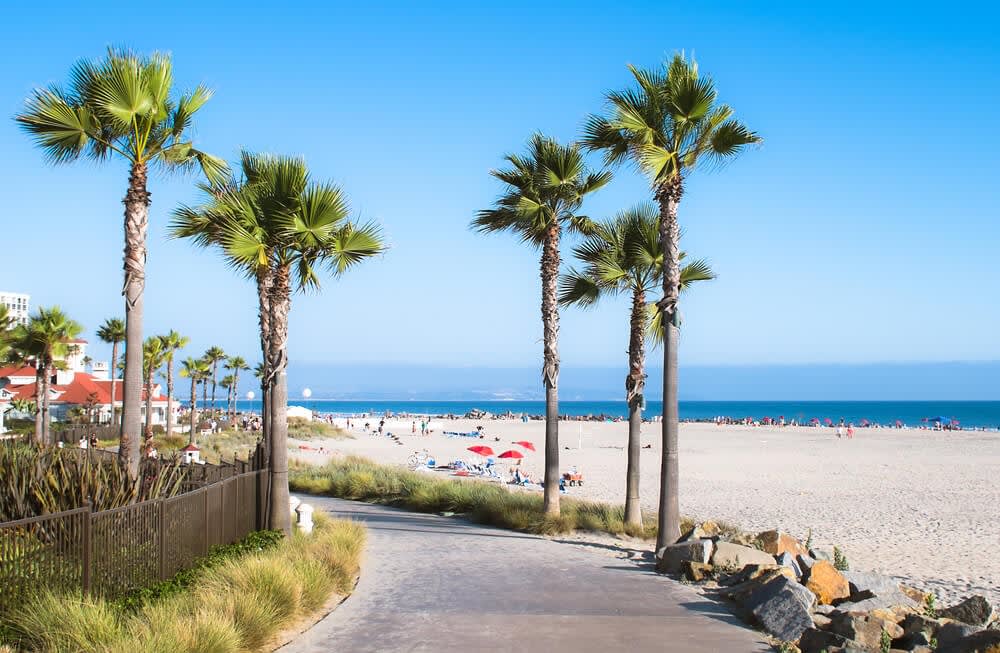 San Diego is home to some of the most beautiful beaches in California. Soak up the sun at well-known spots like Mission Beach and La Jolla Cove, or explore one of the many hidden gems dotting the coastline, such as Del Mar, Encinitas, and Carlsbad. You can also go sailing, whale watching, paddleboarding, surfing, or simply take a leisurely walk along the beach.
Partner with a San Diego real estate expert
San Diego is a premier location to call home, with luxurious homes, spectacular weather, a hot food scene, and the Pacific Ocean. If you are ready to purchase San Diego real estate, work with Ellie Dominguez. Ellie is a top-rated agent with the expertise to find you the perfect home and answer all your questions.